Combining mindfulness therapies and meditation with spa treatments can provide the ultimate relaxation experience
The concept of 'Mindfulness' lies at the heart of a series of powerful restorative spa treatments available at ESPA Life at Corinthia Hotel London.
By integrating Mindfulness into its extensive treatment menu, this award-winning facility invites clients to experience enhanced physical and mental well-being during a visit and could be beneficial to women visiting London on business.
They can also feel relaxed ahead of their chosen spa treatments.
Laura Vallati, Spa Director at ESPA Life at Corinthia Hotel London says. 'We wanted to make Mindfulness accessible, knowing that we are all at different life stages with varying degrees of commitment to our own well-being.
'True to ESPA's brand philosophy (the "E" in ESPA stands for "Education") our goal is to provide our guests with simple tools that may be easily integrated into their lives.
'I have studied mental and physical well-being for over 20 years, in many different cultures and parts of the world.
'The one approach to life that seems to have profound effects on well-being, at all ages, is the practice of 'Mindfulness'.
'To complement our holistic wellness offering at Corinthia, I have collaborated with ESPA in designing a suite of mindfulness therapies; each one offering a different emphasis or appeal to the individual.'
'All our therapies revolve around self-empowerment and within that, responsibility for our own well-being is put back into our hands.
'Our therapies can be fully customized to fit into the individual circumstances of our guests – rather than the other way around.
'The guest is truly in the driving seat and our role is to support a journey which is educational, inspirational and often transformational.'
Mindfulness finds its beginnings in Buddhism and is thought to be integral in the journey towards enlightenment. Overall it involves achieving a peaceful mental state that can be reached by focusing awareness on the present moment.
This can create a space to feel free, calm and happy.
Otherwise, mindful meditation is said to be key to overall wellness and may help to combat stress and anxiety, and improve sleep. Studies have also shown that being more mindful can enhance many aspect of a person's life.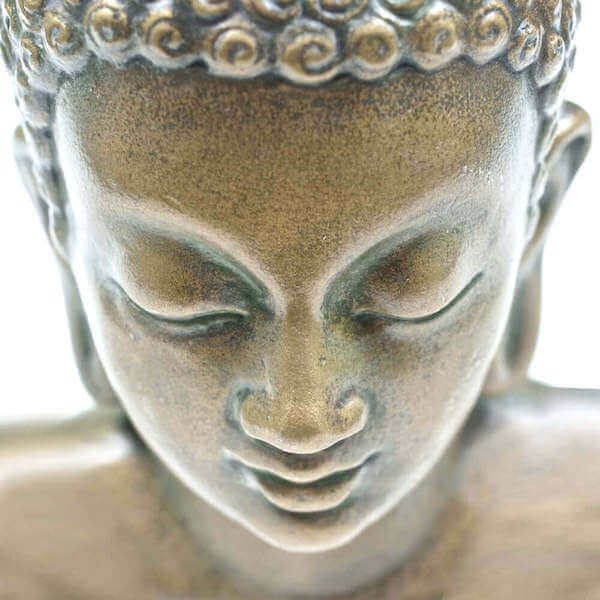 At ESPA Life at Corinthia Hotel London a choice of six new mindfulness therapies are available.
These include the ESPA Mindful Massage, ESPA Mindful Facial, Mindful Breathing & Meditation, Mindful Sleep, and two Mindful Fitness sessions.
For the most part these beneficial therapies include breathing and visualization techniques which help to calm and soothe busy minds and tired bodies.
Business women traveling to London can now relax and enjoy a quality night's sleep  by trying the Mindful Sleep ritual as a day spa package. They can also feel energized and on good form the next day.
This particular mindful experience focuses on alleviating physical and emotional stresses and strains. It begins by relieving deep-seated muscular tension with a massage using hot stones, after which warm oil is applied to the skin.
A scalp massage follows alongside guided mindful breathing techniques which can help to calm and relax even further.
Yoga Nidra or Yogic Sleep sessions are also integrated which are said to promote relaxation through visualization techniques.
This package also includes access to the venue's luxury spa facilities including the spa's thermal floor, vitality pool and private sleep pods. A nutritious light lunch is also available to guests and is served in the spa lounge.
Otherwise, the Mindful Breathing & Meditation therapy draws off the ancient practices of Pranayama and Yoga Nidra which train busy minds to master conscious relaxation.
This new breathing and meditation therapy at ESPA Life can also help to ease  jet lag, combat exhaustion and boost the immune system.
Photography courtesy of ESPA Life at Corinthia Hotel London